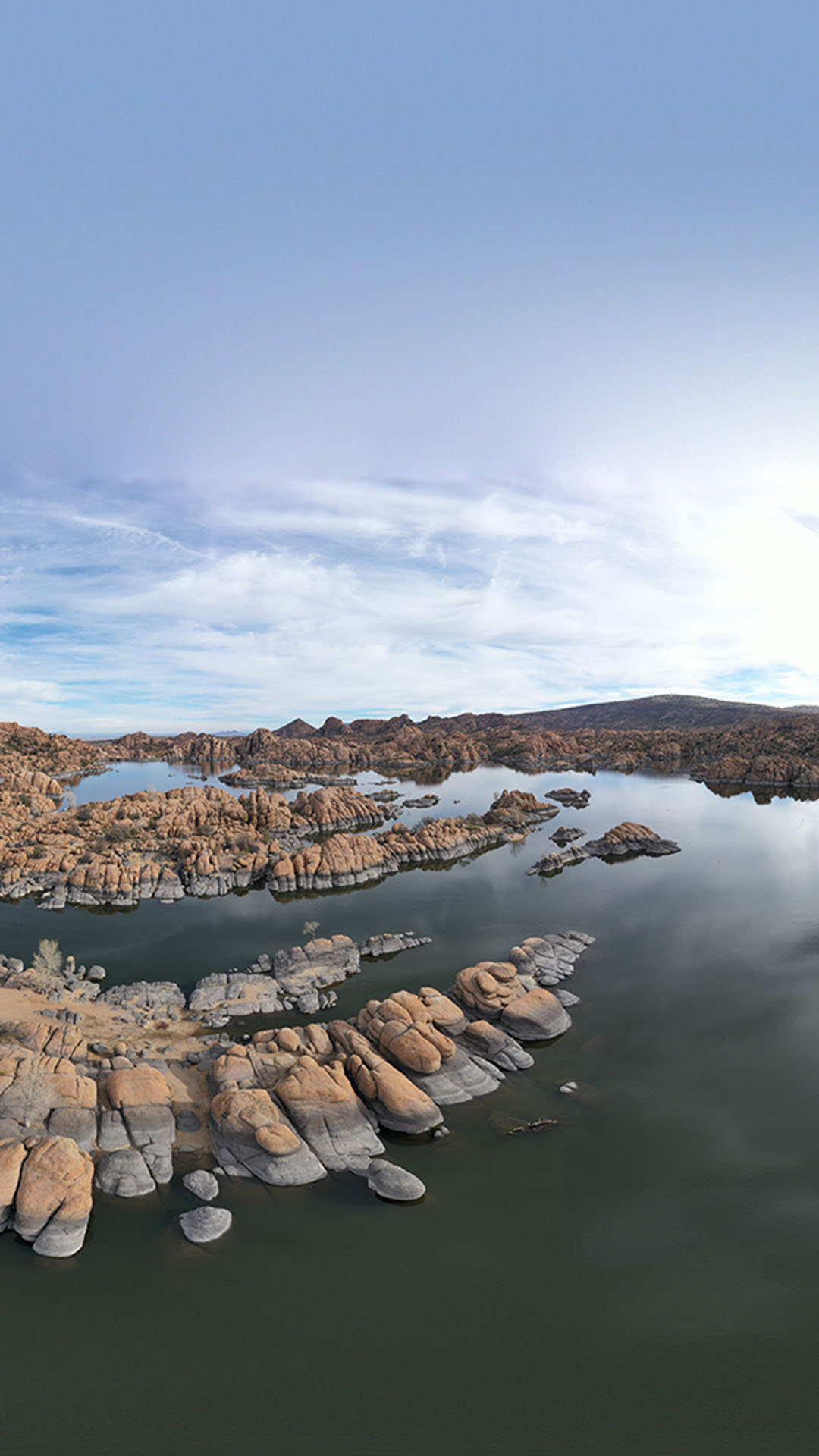 Expand Your Virtual Tour Options With Drones
This course is a high level overview of creating 360 degree virtual tours with drones. Students will get to see a finished aerial virtual tour created with a Mavic 2 Pro, and Kuula (for online display). They will also learn about the steps required to create usable 360 degree images for their own tours.
Students should note, they do not need to use the same drone used in this class, but they do need a drone capable of automatic 360 degree photography. Many of the newest DJI drones offer some type of 360 degree image capture, and for older models 3rd party applications can also help capture images for creating a 360 degree photo. Students should look into their drone features prior to attempting to create 360 images.
Students will also see a basic flight setup with the Mavic 2 Pro, a flight with the drone, and image capturing for a 360 degree photo.
Image editing and post processing will not be major subjects in this course. There are many 360 degree photo editing courses out there for students, so we won't spend much time on that part of virtual tour generation. This class is more about introducing the concept of aerial virtual tours and what you'll need to start building your own.
When students finish this course they should have a basic understanding of the tools they'll need to share 360 degree virtual tours for fun, and for profit as well.
Available in days

days after you enroll

Creating 360 Degree Panoramic Photos For Virtual Tours With Drones
Featured Products
AZ Drone offers multiple courses on drone automation, progression work, and more. We also offer courses on imaging techniques that can be used to grow your small imaging business further.